Communicator Toolkit
Find the resources and best-practices you need to successfully apply the Duke visual brand identity to your project.
Inside this resource:
Other Recognizable Graphics and Restrictions
Athletics Graphic Identity
Duke Athletics maintains a distinctive graphic mark, commonly referred to as "The Iron Duke D." The single block D is used for athletics teams and donors. The Athletics identity system should only be associated with student/athletic entities and never used for academic or administrative content in any media.
The University Seal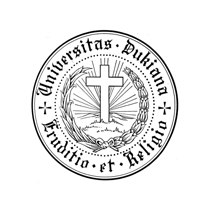 The University Seal is a legal "signature" for the university and is only used on diplomas and other official documents. Any use of the seal must be approved by the Office of the University Secretary.
The University Crest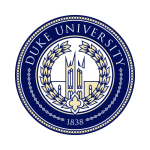 The University Crest is only available for use by the Board of Trustees, the Office of the President and special university ceremonies. It may not be used by any other group or function without special approval from the Board of Trustees.
The University Shield
The University shield was decommissioned in 2009. Though still in use across merchandise within University Stores, the shield is now a legacy icon and may not be used as part of the modern Duke brand.